Multiple Catalogs (Session and Speaker) can now be created for a single event. A few use cases for this feature would include:
A separate catalog display for VIP attendee types
A separate catalog display for General attendee types
A separate catalog to highlight a popular speaker and the sessions they will be leading
The new catalog list can be found under Manage > Speakers and Sessions > Catalog List to display all catalogs created for the event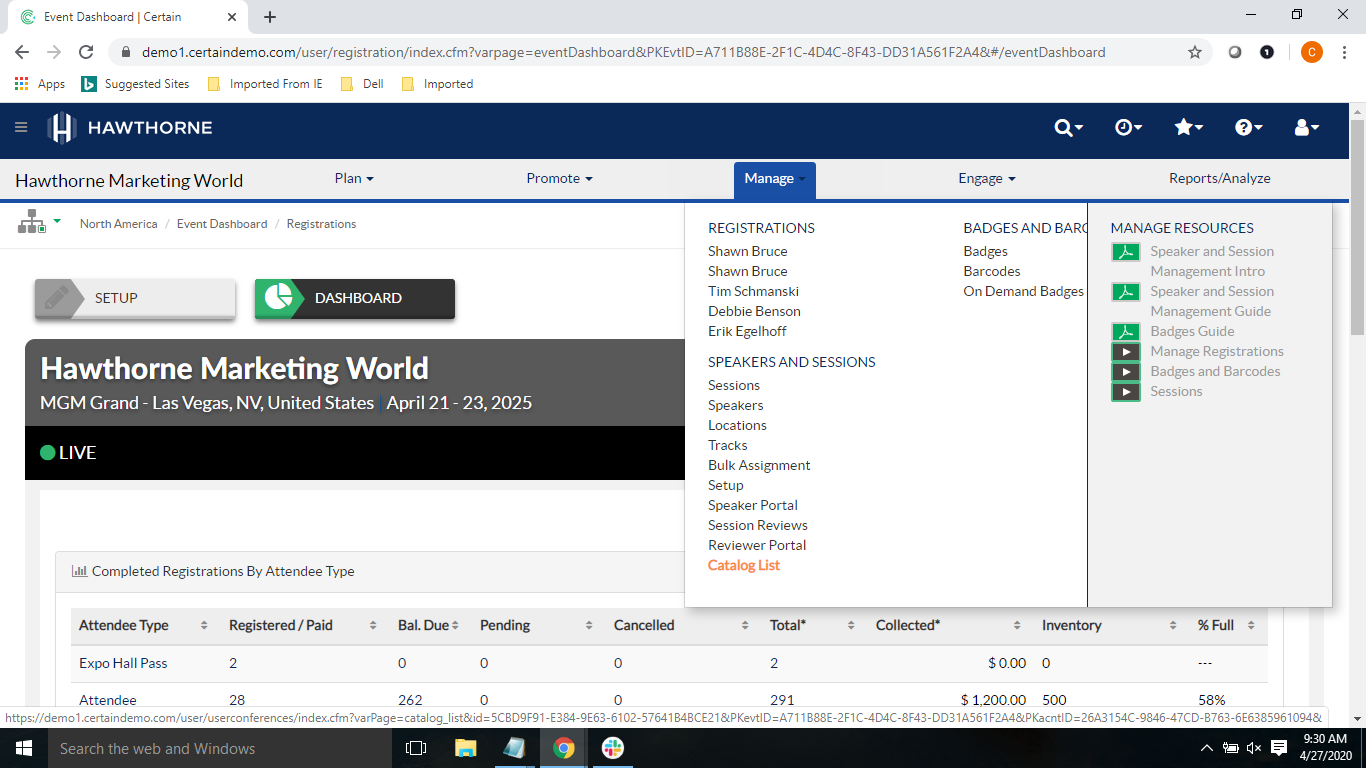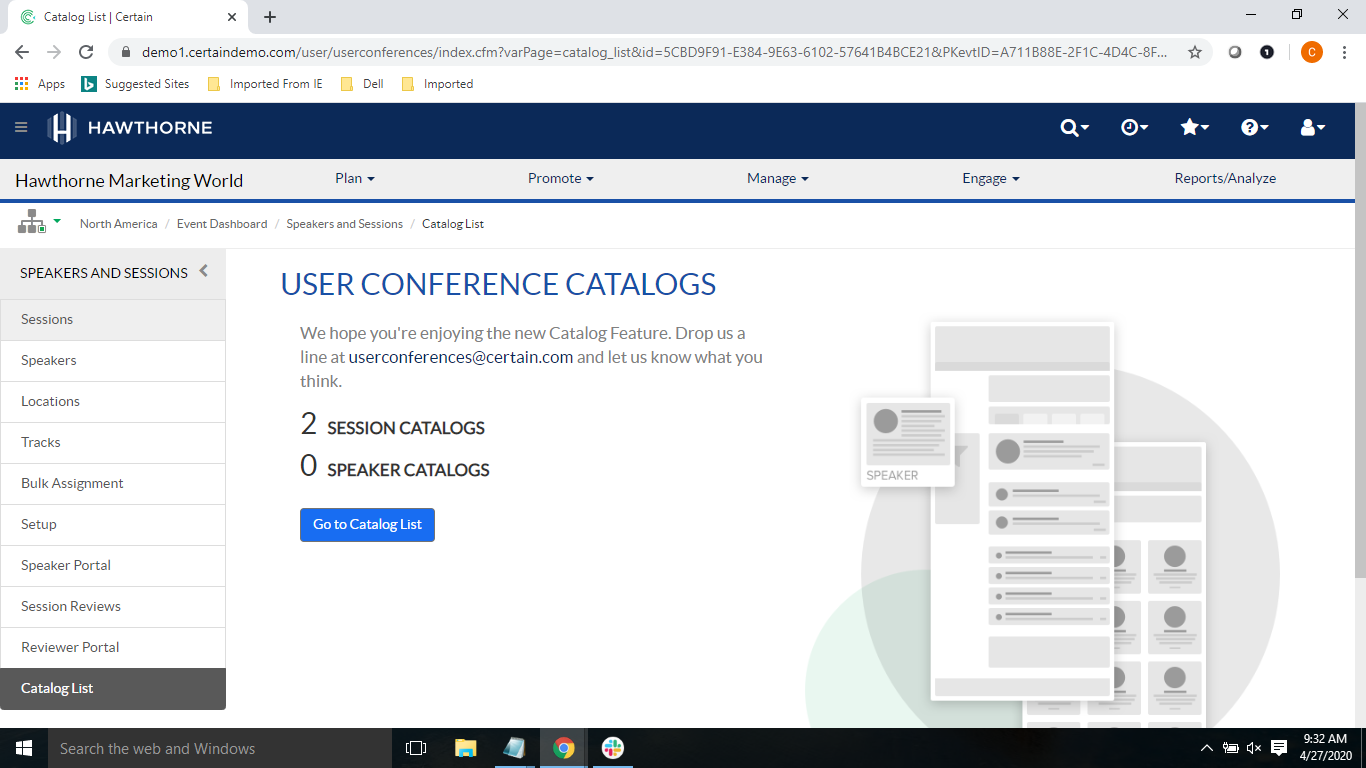 Selecting Sync for Sessions and Speakers will ensure that new or updated speaker and session data is available in your catalog(s).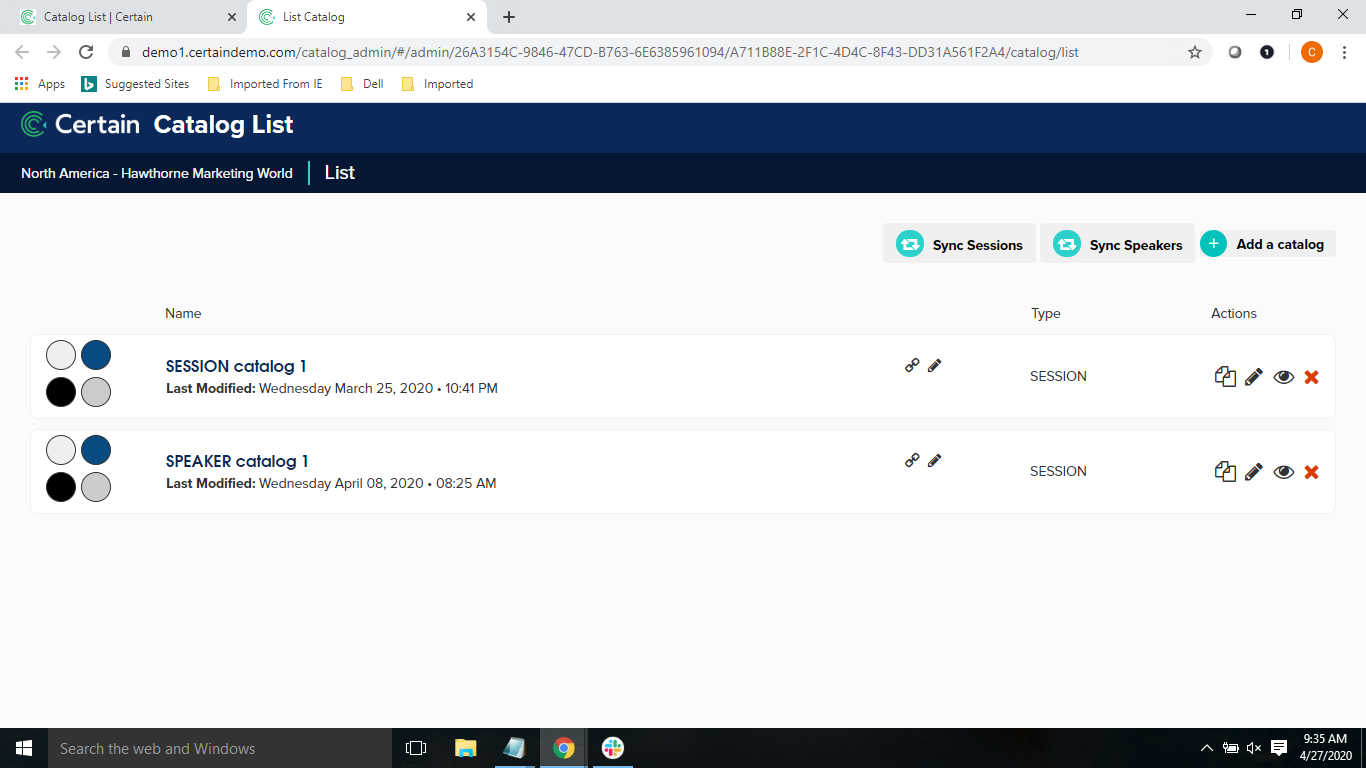 To make multiple Catalogs per event, click the Add a catalog button which will give you the follow option to create a new Session or Speaker Catalog: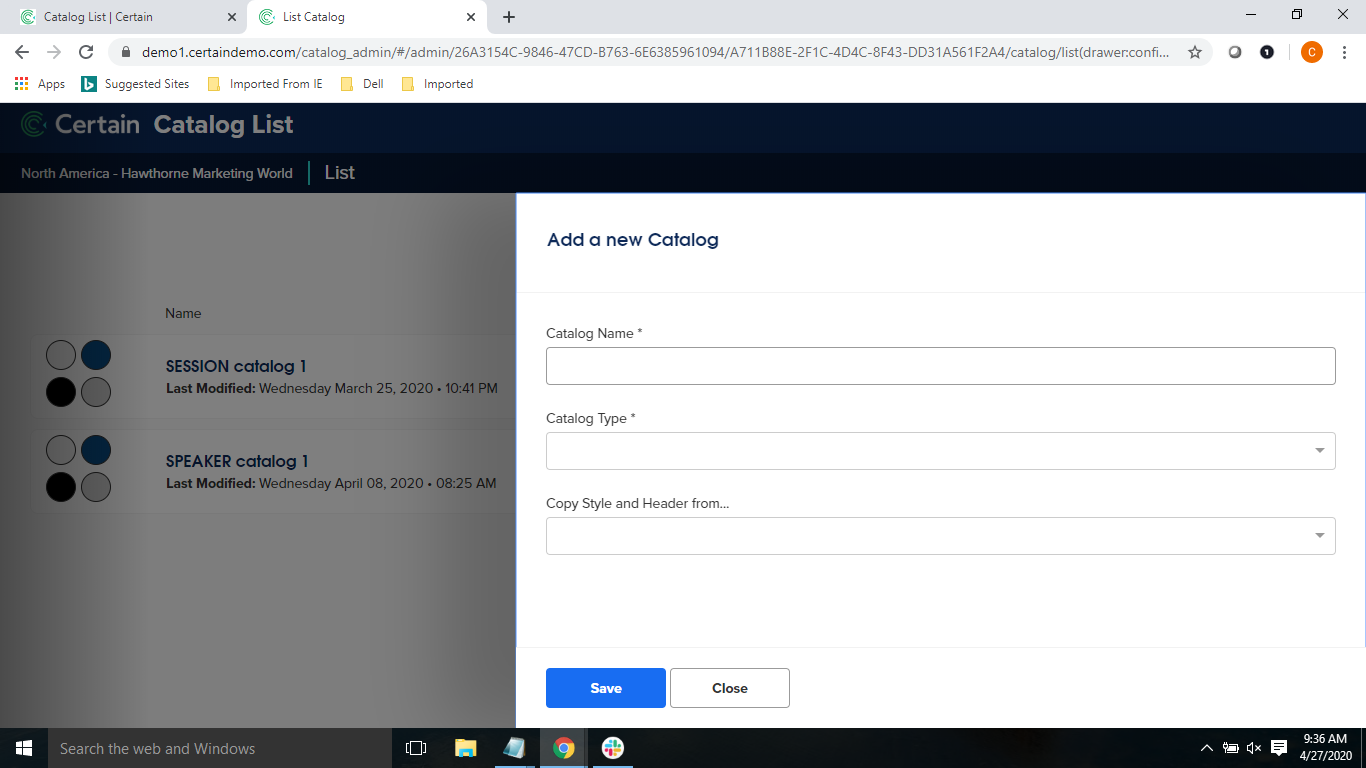 Once added to an event, you can configure the catalog layout, including display, theme and other elements.