The Event Registration Chronicles dashboard is meant to help analyze the pace of registrations of a series of events. It can be used post events to draw conclusions on what went well, what did not go well, and which Marketing campaigns made an impact. But it can also be used to take corrective actions during the registration process and make a positive impact on achieving the objectives.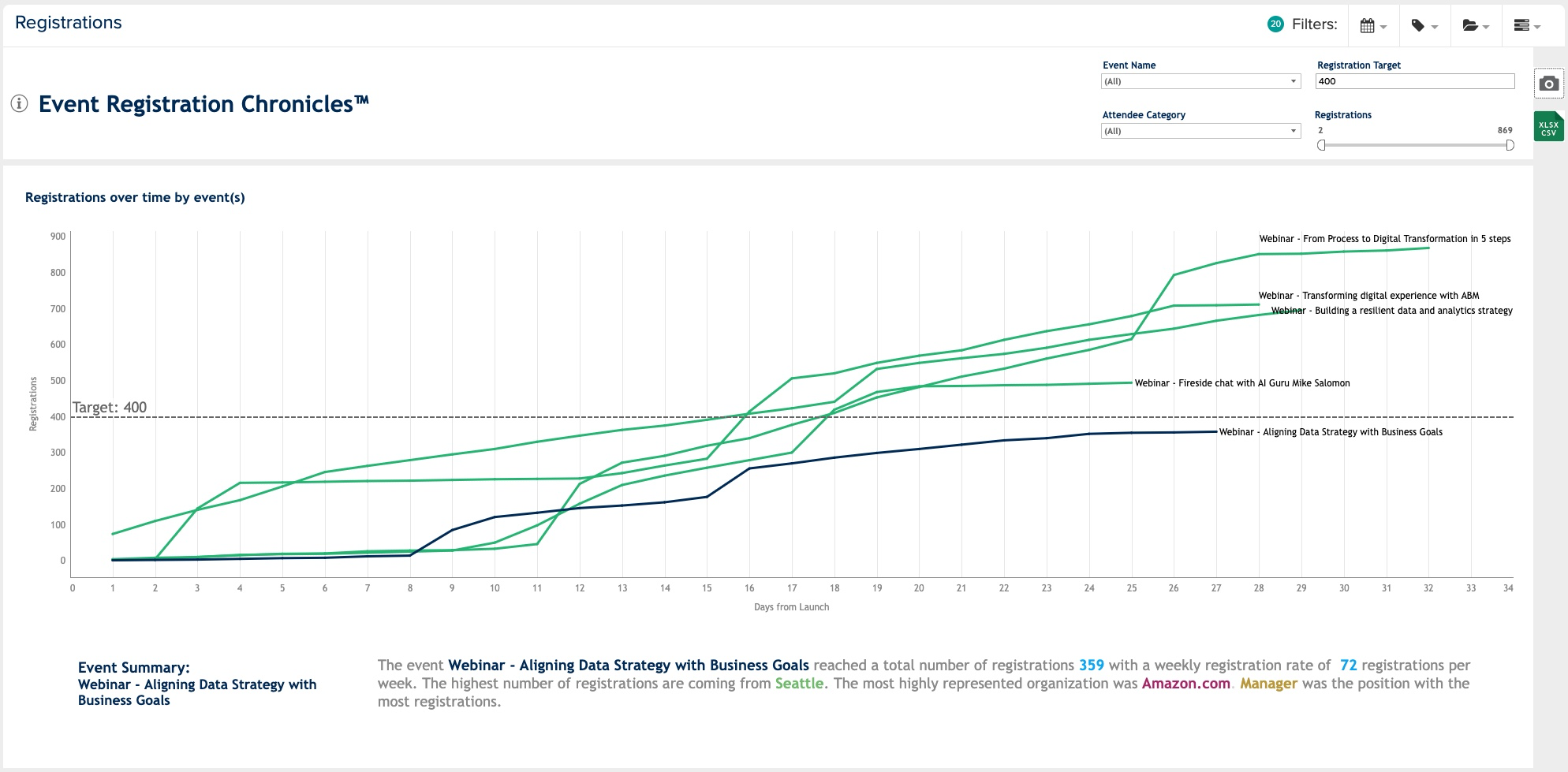 Click on any line in the graph to highlight it in color and reveal the event narrative below the graph.
You can use additional filters (Event Name, number of registrations and Registration Target) to refine your analysis. The screenshot mode will provide a screenshot ready view that can be downloaded to be used in your documents (presentations).