To modify the details of a single Registration, first find the Registration and navigate to their Overview page. When looking for a specific Registration in Certain, you have multiple options to locate and modify Registrations in Certain. Each option takes you the Registration's Overview page.
Option 1: Search by Registration Status and Attendee Type
Navigate to Manage > Registrations.
Select one of the numbers in the 'Completed Registrations by Attendee Type' or 'All Registrations by Status' summary reports to browse a list of Registrations within the Report Results Window.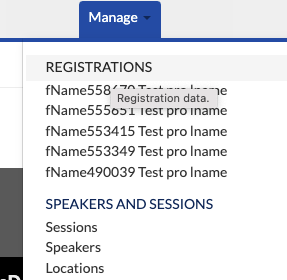 Option 2: Search Criteria
Click Find on the Event Dashboard to conduct a specific search based on criteria you provide.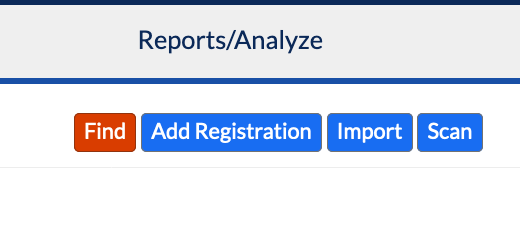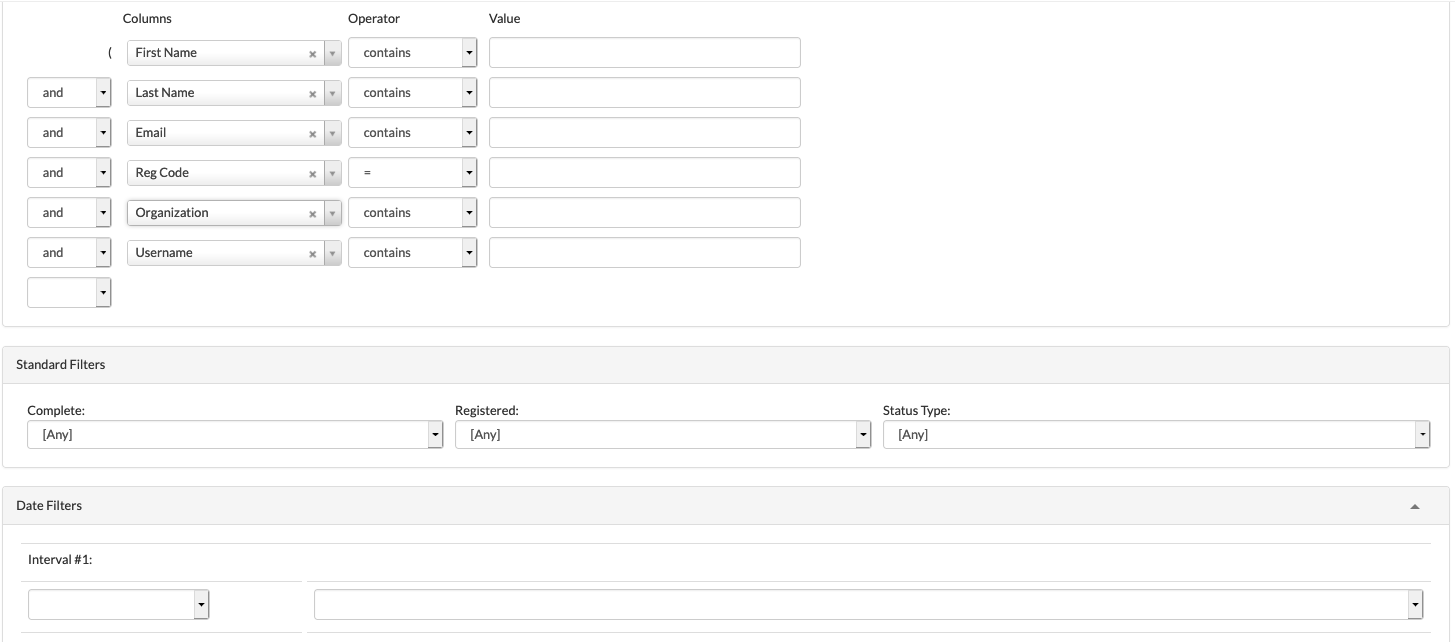 Option 3: Search via Report
Use a Custom or Standard Report to bring up a list of Attendees and find the desired Registration in the list.

Note: If you cannot find your Registrant using one of these methods, it is likely that they have been marked as "Inactive" (Deleted) or as a "Test" Registration. You can locate these records by clicking the 'Registrations to Review' Summary Report at the bottom of the Manage > Registrations page.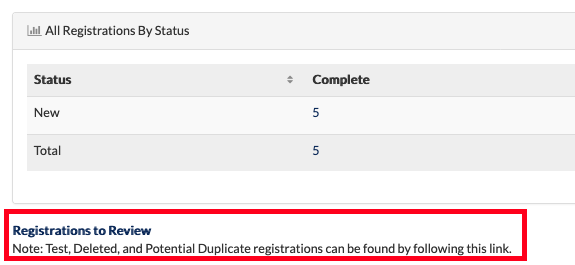 Modifying Registration Details
Once you have located the Registration you wish to modify within the Report Results window, click on the Row for the record you wish to modify. This will open the Registration in the 'parent' browser window and will display the Registrant's Overview page. From there, use the tabs on the left side to navigate to the specific section you wish to modify.
Note: When updating a Registration, you must click Save to capture your changes.


From the Overview page, use the tabs in the left to go to the page with the details you wish to modify. The links are as follows:
Overview: A summary of all data about the Registration, in sections matching the left navigation links. Includes One-Click Actions to Print Name Badge,

Print Itinerary

,

Edit Registration

or

Substitute Registration

.
Profile: The Attendee Profile

page, with d

emographic data such as name, address, phone. The Registration Information section at the bottom of this page displays the Attendee Type, Registration Status, Group, Registration Properties, and Custom Registration Properties, which you can edit. Availability Information is also displayed if the Appointments Module is enabled for the Event.
Questions: Custom Profile Information and Custom Registration Information, listing the Registrant's answers to any Custom Questions included on the Form
Agenda: Lists the Agenda Items that the Registrant selected on the Form
Sessions: Shown only if Speaker and Session Management is enabled for the Event. Lists the Sessions for which the Attendee is registered.
Financials: Enables the Planner to view and apply Payments and Refunds and view Balance Due.
History: Tracks changes to the Attendee's Registration Details.
Email: Enables the Planner to send correspondence to the Registrant directly.
Accommodation: Shown only if the Accommodation module is enabled for the Event. Details on Room Reservations and Room Sharing Status and Preferences.