The Session Catalog enables you to control which sessions are included when users filter for sessions, including filter criteria.
Filtering Sessions
Navigate to the Session Catalog (Manage > Speakers and Sessions > Catalog List > Go To Catalog List) and select the desired catalog. The Data area allows users to filter what shows for the Highlighted, Promoted, and General sessions.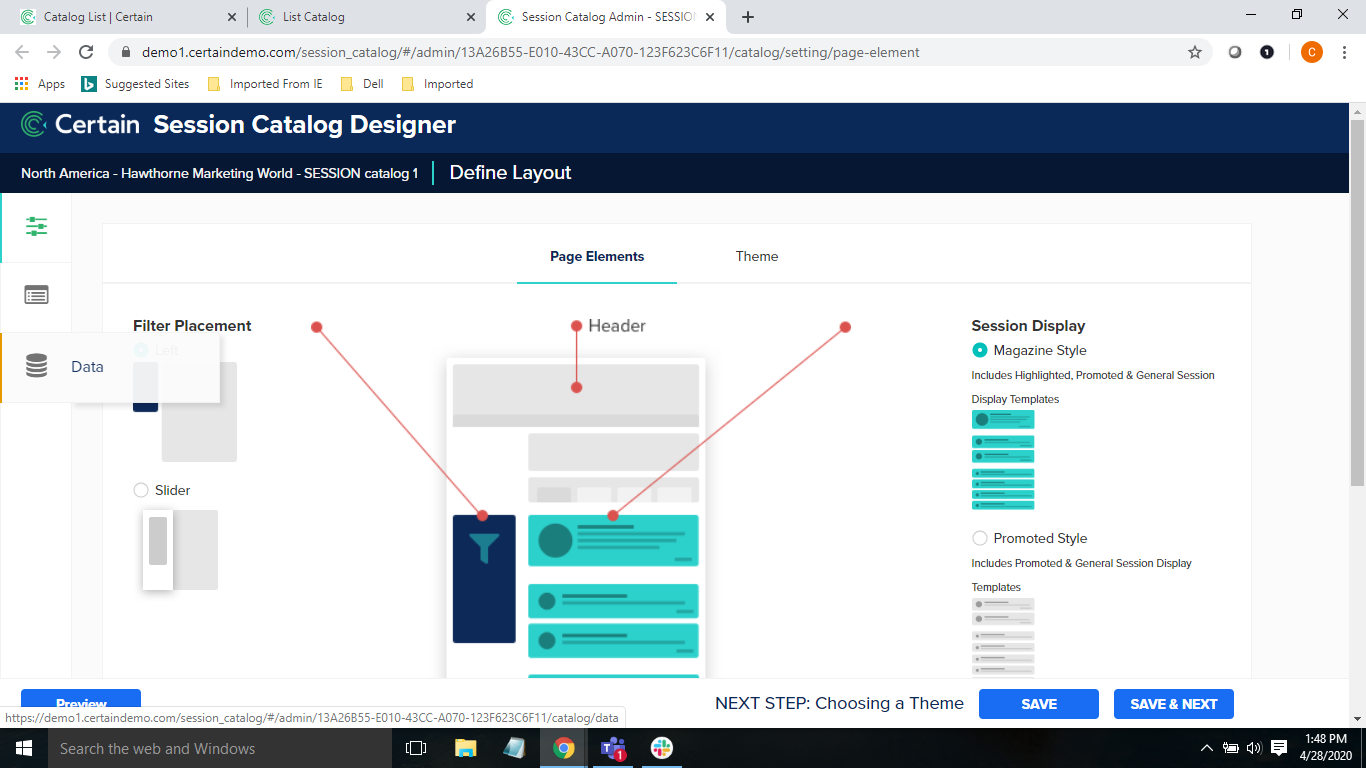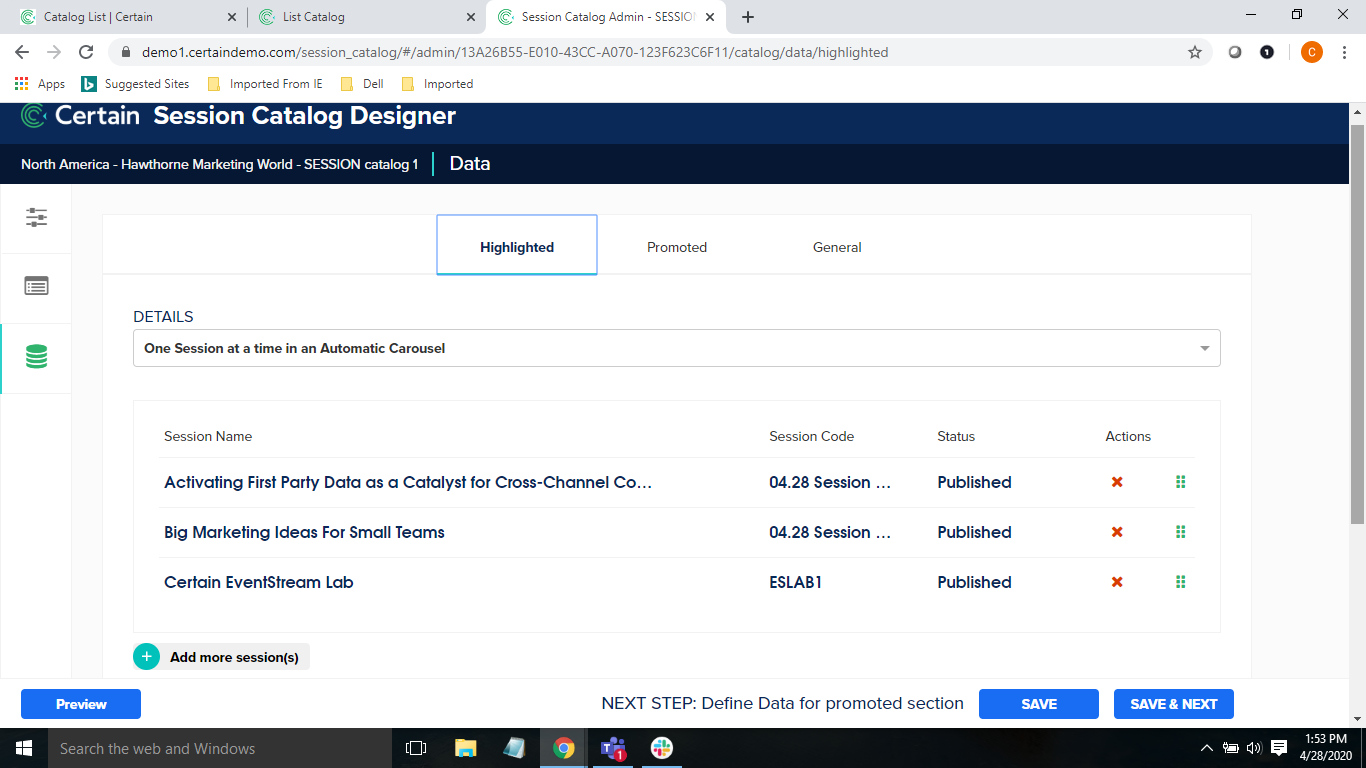 Click the "Add more session(s)" button to add to the list of Highlighted or Promoted sessions.
Note: Only sessions with a Published status will be available in the Highlighted or Promoted list.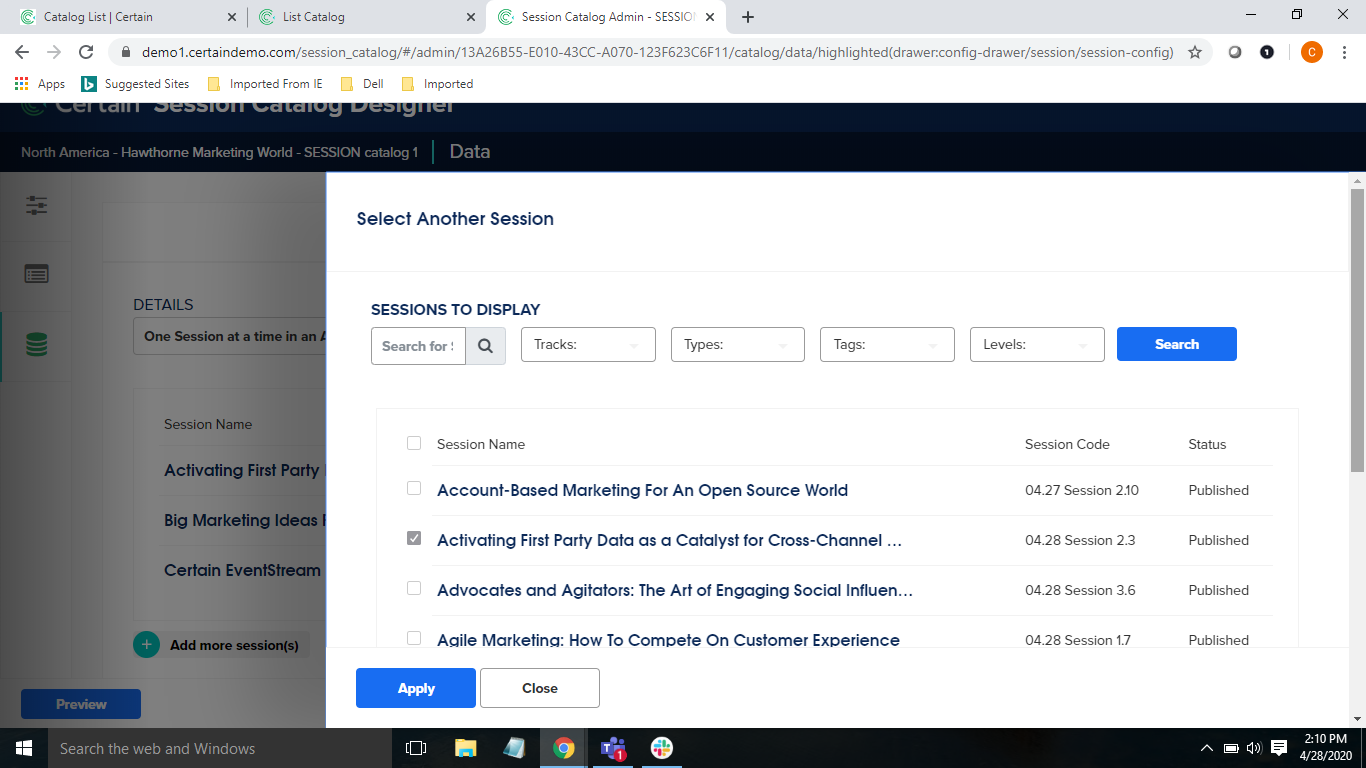 Setting Display Options
Navigate to Data > General > Default Filters to find all display options for sessions that appear in the General Session Catalog section. You can filter based on Session Track, Session Type, Session Status, or Attendee Type allowed to view General Section.