If a Certain admin user sends an email (e.g., a confirmation email or another templated email), and the dynamic data fields (DDFs) do not show correctly, the likely cause of this is the recipient(s) being marked as a Test Registrant in a Live event.
Example error: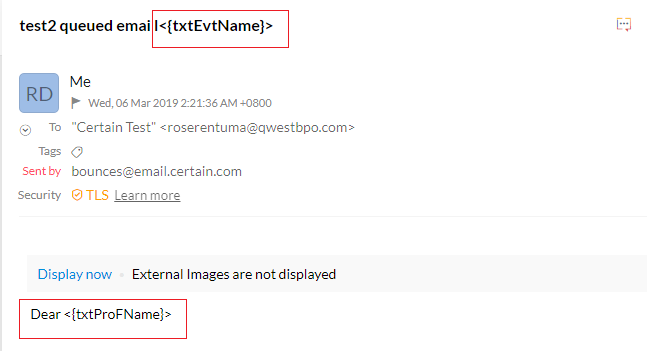 Troubleshooting: Check if the registrant was marked as Test
Navigate to Manage > Registrations > select a Registrant.
On the Registration, select Profile on the left side menu.
Scroll down to the Registration Information section, and look at the term selected next to Properties.