If a User sends an Email (Confirmation Email or from an Email Template), and the dynamic data fields do not show correctly (see screenshot below), the likely cause of this is the recipient(s) being marked as a Test Registrant.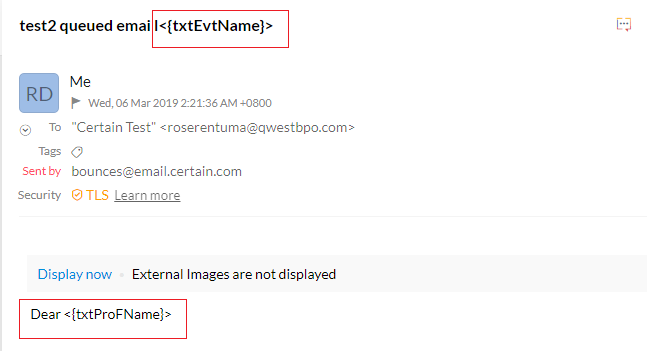 Checking if a Registrant was marked as Test
Navigate to Manage > Registrations > select a Registrant.
On the Registration, select Profile on the left side menu.
Scroll down to the Registration Information section, and look at the term selected next to Properties.