The Reviewer Portal is similar to the Speaker Portal. You can even set the Layout & Color and the Branding to be the same by clicking Copy from Speaker Portal on each page of the Reviewer Portal Setup.
Editing the Reviewer Portal Login Page
Navigate to Manage > Speakers & Sessions > Reviewer Portal


Select the Pages tab on the left and edit the Login Page
On this page you will be able to edit the main Reviewer Portal landing page including a background image, messaging, login options, and more.

Please Note: If you have SSO enabled in your event, this will be an available option for the Reviewer Portal Login.
Editing the Reviewer Profile Layout
Navigate to the Reviewer Portal > Pages > Edit the My Information page
Here you are able to add or remove a Standard Field to this page
You can edit the label for the fields as well by clicking a section, and clicking the pencil icon near the field name
You can make a field required by selecting it, and marking the Star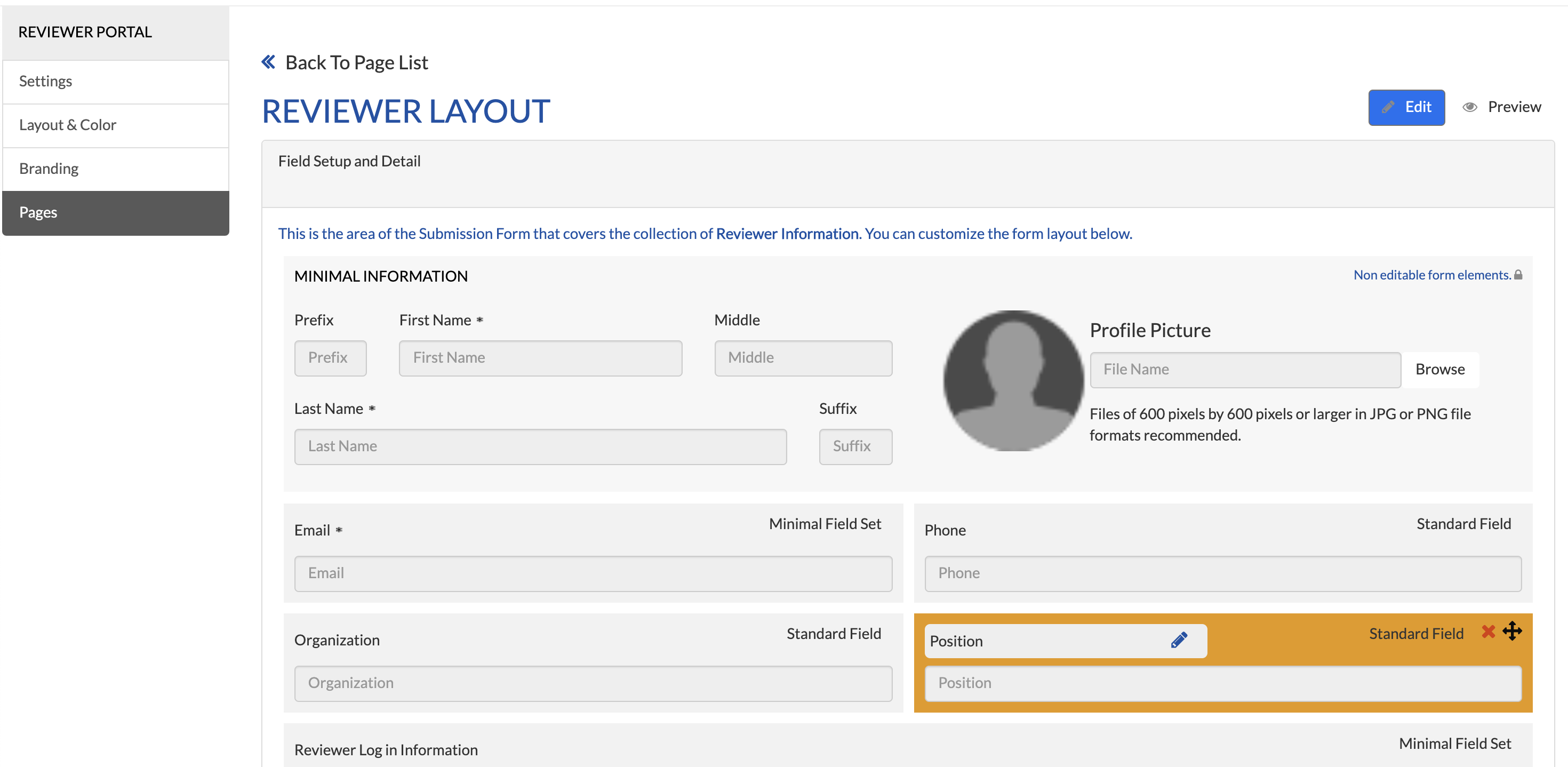 Editing the Session Layout
Navigate to the Reviewer Portal > Pages > Edit the Review Sessions page
Here you are able to add or remove any Session and Reviewer Standard or Custom Field to this page
You can edit the label for the fields as well by clicking a section, and clicking the pencil icon near the field name
You can make a field required by selecting it, and marking the Star