This article will provide instructions for administrators as to Cybersource setup requirements.
Cybersource Gateway Account Settings
Account Settings > Registrations > Financial > E-commerce Accounts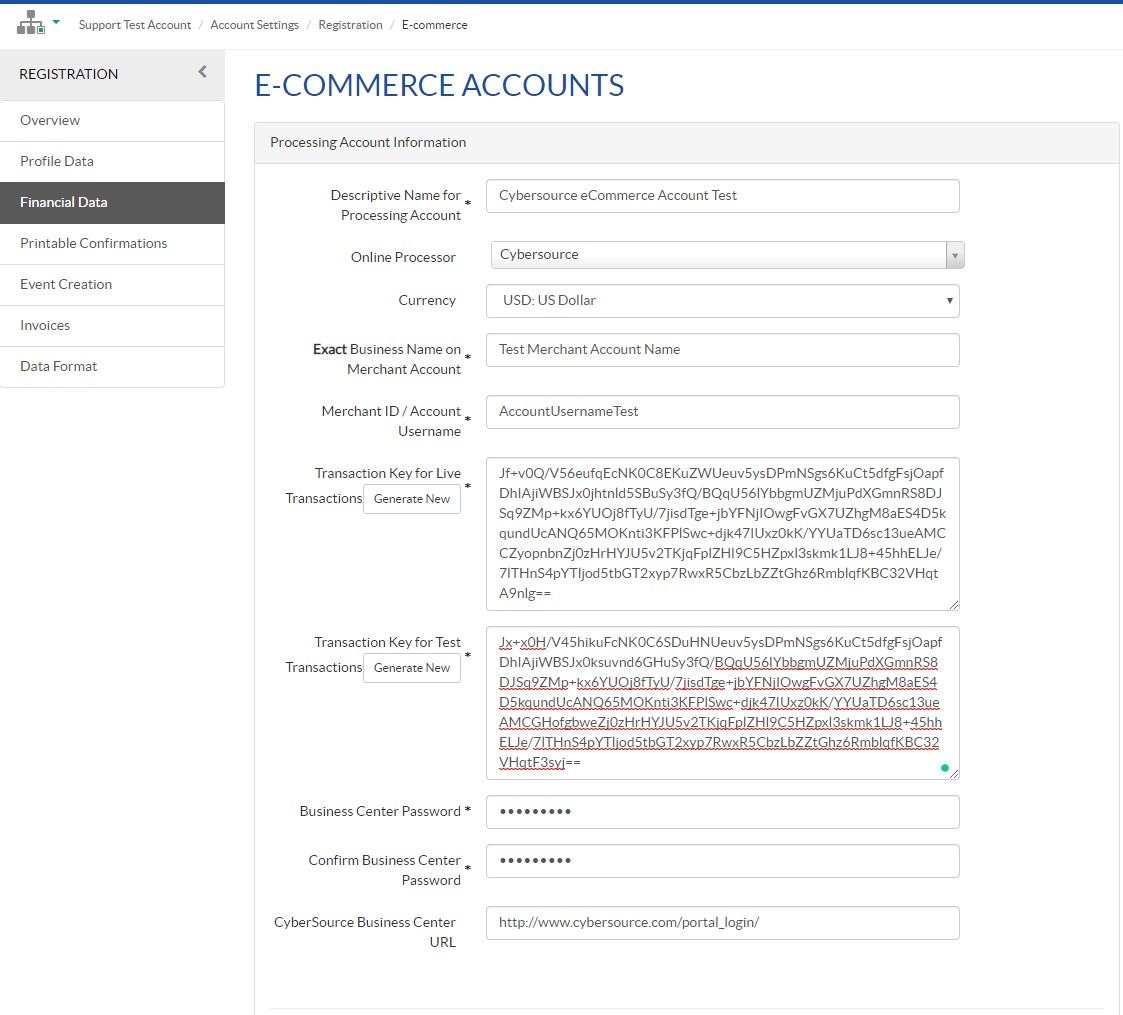 Descriptive Name for Processing Account: The name that appears in the Certain Platform for this processing account.
Exact Business Name on Merchant Account: The DBA ("Doing Business As") name listed with the bank on your merchant account. This is also the name that will appear on the payee's credit card statement.
Single Transaction Limit: The largest single transaction that you wish to be allowed through the processing account. Most processors will enable up to $25,000 per transaction. However, you may wish to reduce this limit if you know that your transactions will never exceed a certain limit. This transaction limit is a safety measure to prevent excessively high transactions from being attempted, either accidentally or intentionally.
Transaction Keys for Live/Test Transactions: Cybersource accounts have two transaction keys, one for live transactions and one for test transactions. If you would like to be able to run test payments when an event is in "testing" status, please make sure to enter valid transaction keys for both fields. The system will automatically use the correct transaction key, based on the event status (if it is "testing") and the form status (if the event is "live" but the event is set for "test mode").
Merchant ID / Account Username: Your Cybersource account Username/Merchant ID.
Business Center Password: Cybersource account password.