ACH payment is included as one of the available payment methods when processing a payment either from Certain Platform or via an online form. However, ACH payment is not included as a Payment Type when processing a refund manually from the Certain Platform (see sample screenshot below):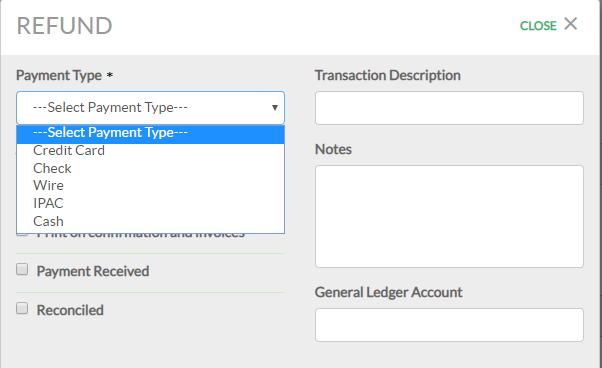 This is because refunds for ACH payments cannot be processed through Certain Platform. You must reach out to your payment processor to process an ACH payment refund.
After the refund has been processed outside of Certain Platform (with your payment processor), you should add a refund to the Registration and manually mark it as received, including notes that it was processed directly (and include any ref ID or confirm numbers for refund).