Session Tracks are used to group sessions of similar themes or topics within an event. Tracks can be used by Attendees to filter sessions on a form or session catalog (if selected as a search filter for either). You can also assign Reviewers to multiple Tracks in order to find them when logging in to the Reviewer Portal.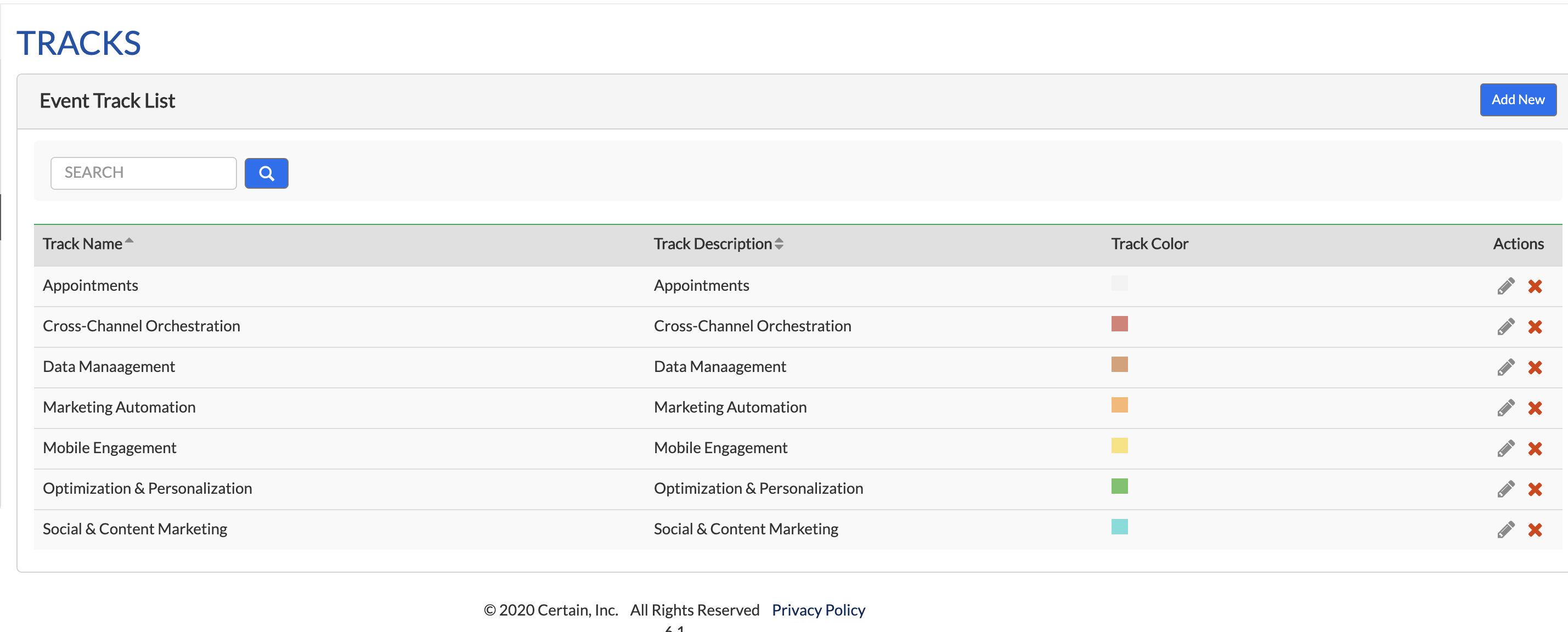 Adding a New Track
Click

Add New (at the end of the "Event Track List" heading).

If you have created Reviewers, you will be able to assign them here.

To

edit

an existing Track, click

under

Actions in the

Event Track List.

A note regarding Reviewers and Tracks:
A Reviewer can be assigned to one Tier (created in the Session Reviews tab) but can be assigned to multiple Tracks. Therefore, once a Session is assigned to a Track, and the Session is moved to the correct Tier (Manage > Speakers and Sessions > Session Reviews > Manage Reviews), the Reviewer will be able to view the Sessions in order to review within the Reviewer Portal.